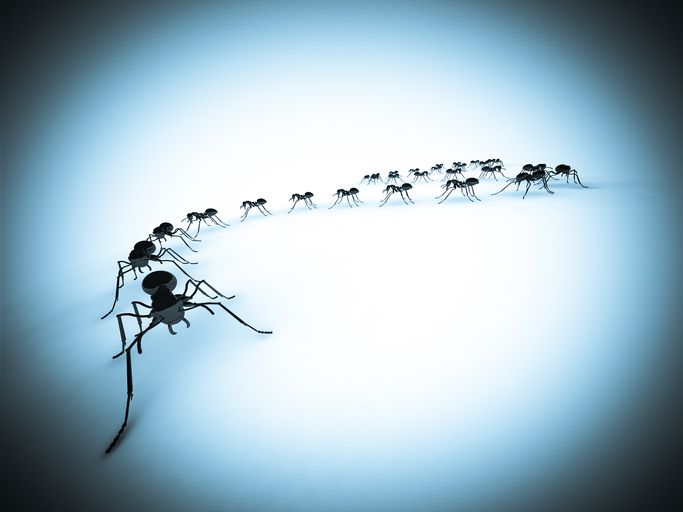 Wet weather is driving ants into the safe haven of your home. Black Pest can help!
While heavy rains the last several weeks have been welcomed by gardeners and are helping our yards stay green, many homeowners have discovered an unfortunate side effect. Ants have been invading kitchens, garages, bathrooms — basically, anywhere they have a stable nesting environment and easy access to food and water.
If you've discovered these unwelcome visitors, give us a call as soon as you can. It's tempting to run to your local home improvement store, grab a can of bug spray, and go after them yourself. Depending on the product, though, it can be unsafe to apply around kids, pets, and in food prep and storage areas. In addition, most of these products kill on contact but don't address the problem at its source. As long as the queen survives, more workers will be on the march soon.
Our technician will do an inside and outside treatment and address any issues you may be having. You can also rest easy since our products are applied in a safe way for you and your family. Moving forward, help keep ants out by pulling mulch away from your foundation and checking garden areas, planters, and potted plants nearby. Lastly, our regular maintenance program includes full-service visits on a quarterly basis. However, if you have any problems in between regular service visits, please call us and — if needed — we will come back to your home at no extra charge to you!