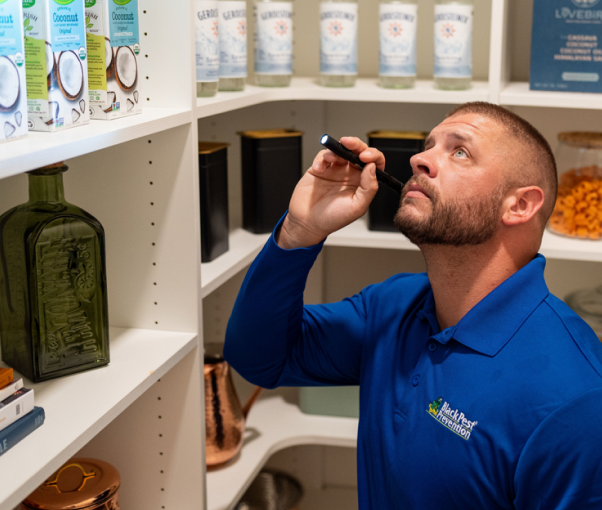 The Experts at Tackling Your Mouse Challenges
Mice can be a real hassle, carrying diseases, making a mess in your kitchen, and even causing structural damage to your home. At Black Pest Prevention, we're the pros when it comes to dealing with those annoying little critters.
Our team of experts knows mice inside and out, and we're here to tackle the issue head-on. We don't just stop at getting rid of the current infestation; we're all about prevention, too. We'll help you mouse-proof your home and keep those furry invaders at bay.
Our personalized mice services are tailored to your specific needs. We'll inspect your place, identify entry points, and give you expert advice on how to keep those sneaky critters out for good. And rest assured, we use safe and environmentally-friendly methods to get the job done.
When you choose Black Pest Prevention, you're choosing a partner dedicated to protecting your home and your family from those mischievous mice. Here, your peace of mind matters!
Same Day Service
Same Day Service Guarantee Monday - Friday, not including holidays.*
*Next day service guaranteed when you call before noon for service scheduled for Monday - Friday. Specialty services such as PreventionPlus® are not included, as preparation is needed prior to service. Same day service restrictions may apply for certain treatment plans.
Identify Your Pest
Keep your family safe & happy with our safe, effective and affordable service for all types of pests!
Our service areas
Black Pest Prevention offers expert pest control, termite control, and mosquito control. We have been safeguarding homes from ants, spiders, rodents, roaches, rats, mice, termites and mosquitoes since 1940.
Mice Infestations FAQs
What are some common signs that I might have a mouse issue in my home?
Signs of a mouse issue can be pretty obvious. Look out for gnaw marks, droppings, and nesting materials, and listen for any strange sounds coming from your walls or ceilings. If you catch an ammonia-like smell, that could also be a sign of a mouse infestation.
How does the Black Pest team approach the issue of mice in a residence?
At Black Pest Prevention, we tackle the issue from all angles. First, we'll conduct a thorough inspection to figure out the extent of the mouse invasion and where they're coming from. Then, we'll use humane and eco-friendly techniques to eliminate the mice that are already in your home. Finally, we'll give you some solid recommendations on how to keep these invaders out for good.
How can I prevent a future mouse infestation after treatment?
Prevention is the name of the game. To keep mice from coming back, make sure you seal up any potential entry points. Fill in cracks, crevices, and any gaps around pipes and vents. And don't forget to keep things clean, especially in areas where food is stored or eaten.
How many visits does it take to get rid of mice?
The number of visits needed to resolve a mouse issue can vary. It all depends on how serious the infestation is. But don't you worry, our team is all about efficiency. We'll get the job done as quickly as possible. During our initial assessment, we'll give you an estimate of how many visits it'll take to send those mice packing.
Do you provide emergency services for sudden or severe mouse issues?
Absolutely! We know that mice can be a real pain when they show up uninvited. If you're dealing with a sudden or severe mouse situation, we've got your back. Black Pest offers emergency services, and you can count on us for same-day assistance. We're here to bring you quick and effective solutions and, rest assured, we'll restore your peace of mind in no time.
Eco Friendly Pest Control
Black Pest works constantly to learn about the latest treatments and methods for responsible pest control that's family-friendly, pet-friendly, and environmentally sound.
We maintain a reputation for
You can Rely on us
100% Satisfaction Guarantee

We're not done until you feel comfortable in a pest-free home.

Safe and Effective Services

Black Pest Prevention gives you powerful and long lasting local pest control services all while treating your family, home and the environment with respect.

NPMA certified

Black Pest only uses NPMA certified technicians.
Read What Our Customers Have to Say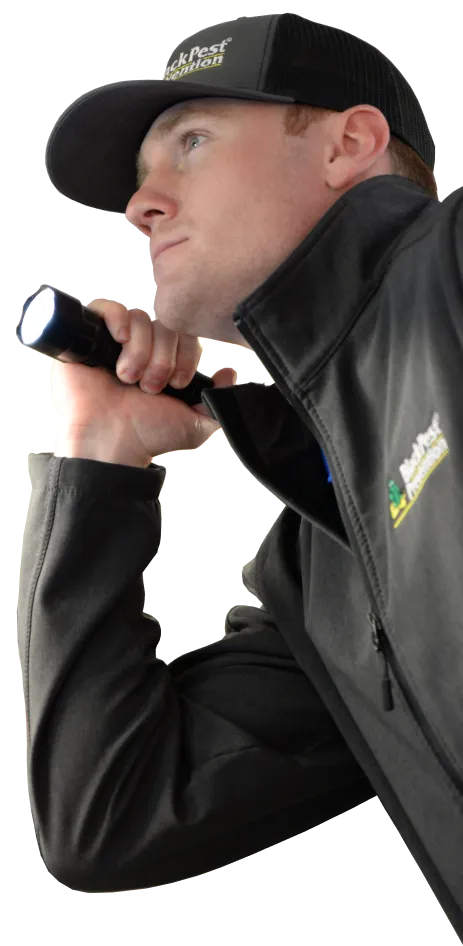 The staff was very friendly, professional and not pushy at all about the service. I would hire them in the future.
Brooke L.
I am a long time customer--always satisfied with the service. Last time however, there were still a few spiderwebs on the house-- I called and they sent someone out right away for a thorough redo. I am still a very satisfied customer. Great customer service from office to service staff.
Ruth Roper
Great! Everyone was considerate of my time and inconvenience. Also, every single person I spoke to or met was professional, courteous and friendly.
Cheryl B.
We've used Black Pest for the past 16yrs. Started with our first home and we've continued to use them for each home after moving twice. Always professional, easy to work with, their treatments are effective and in the few times we've needed additional treatments between scheduled visits, they've come out at no additional charge. Have recommended to many neighbors and friends who have same experience.
Kevin Reyes
I've used Black Pest for over 10 years and have never had a bad experience. They even respond when I call about seeing a bug or two in my house.
Sarah Noelke
Select Nearest location
CLOSE