Eco Friendly Pest Control
Black Pest works constantly to learn about the latest treatments and methods for responsible pest control that's family-friendly, pet-friendly, and environmentally sound.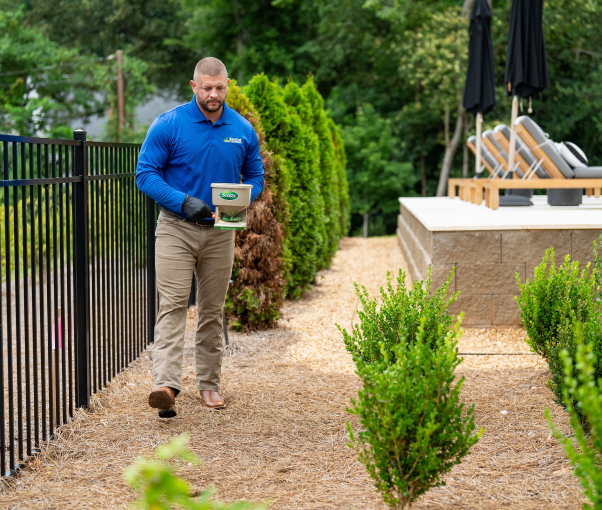 Your Trusted & Effective Pest Experts
Journey towards tranquility with Black Pest Prevention, your dependable ally against uninvited pests. Since 1940, we've offered tailored, affordable solutions for common pests in Charlotte and surrounding areas.
With our pet-safe, high-end treatments and state-of-the-art methods, we build an impregnable fortress around your home. As the first pest firm accepted under the U.S. EPA Pesticide Environmental Stewardship Program in the Carolinas, we pledge to protect not only you but also our shared environment!
Same Day Service
Same Day Service Guarantee Monday - Friday, not including holidays.*
*Next day service guaranteed when you call before noon for service scheduled for Monday - Friday. Specialty services such as PreventionPlus® are not included, as preparation is needed prior to service. Same day service restrictions may apply for certain treatment plans.
Identify Your Pest
Keep your family safe & happy with our safe, effective and affordable service for all types of pests!
Our service areas
Black Pest Prevention offers expert pest control, termite control, and mosquito control. We have been safeguarding homes from ants, spiders, rodents, roaches, rats, mice, termites and mosquitoes since 1940.
What You Need To Know About Pest Control
How can I identify pest infestations in my home?
So you've got the heebie-jeebies thinking about pests? We get it, we do. Spotting unwanted guests in your home can be as tricky as finding a needle in a haystack. But, we'll let you in on some tips. Look out for strange noises, especially during the night - pests are notoriously nocturnal animals.
Notice any damage to your furniture, walls, or wires? Could be pests using your home as their personal chew toy. Also, droppings, nests, and an odd smell are all big flashing signs screaming 'PESTS!' Don't sweat it though, that's why we're here!
What preventative measures can I take against pests?
Okay, you're ready to fortify your castle against the creepy crawlers, aren't you? Good! Start by keeping your house clean, especially the kitchen and dining areas – we don't want any crumbs to lure in uninvited guests. Secure your trash and keep your outdoors tidy, too. Pests love a good mess! Also seal any cracks and crevices in walls, doors, and windows – it's like shutting the front door on them.
And don't forget to fix any leaky pipes or water sources – pests love a good splash! These easy steps will keep you ahead of the pest parade. It's all about prevention, folks!
Do pests pose a health risk to my family or pets?
Absolutely, your concern is valid! Certain pests can carry diseases that pose risks to your loved ones.Mosquitoes, for instance, can transmit West Nile virus, while ticks can carry Lyme disease. Even the common cockroach can trigger asthma in sensitive individuals.
But don't fret! Your faithful shield-bearer, Black Pest Prevention, uses safe and effective solutions to ensure these unwanted hitchhikers don't threaten your family's health or your fur buddies' wellbeing. So, you can breathe easy knowing we're looking out for you and your loved ones.
What are the most effective methods of pest control?
Your options range from classic pesticides to organic alternatives. Each has its pros and cons, but all in all, it's a bit like choosing between bungee jumping and skydiving.
Pesticides are the sledgehammer approach. Powerful and wide-ranging, but there's some collateral damage. Organic pesticides are your eco-friendly bow and arrows - they're kinder to your home's ecosystem but may not hit as hard.
Fumigation is like calling in an airstrike - it's thorough, but demands a tactical retreat (we're talking vacating your home for a bit).
Baiting is your strategic spy mission. It's targeted and effective, but needs careful handling to protect the innocents, like pets and kiddos.
Finally, traps are your old school, mano-a-mano combat. They're great for a wide variety of critters, but again, watch out for the little ones!
With Black Pest Prevention, you've got a trusted partner in your corner. We're committed to keeping your home and loved ones safe while showing pests the exit.
We Maintain A Reputation For
You can Rely on us
100% Satisfaction Guarantee

We're not done until you feel comfortable in a pest-free home.

Safe and Effective Services

Black Pest Prevention gives you powerful and long lasting local pest control services all while treating your family, home and the environment with respect.

NPMA certified

Black Pest only uses NPMA certified technicians.
Read What Our Customers Have to Say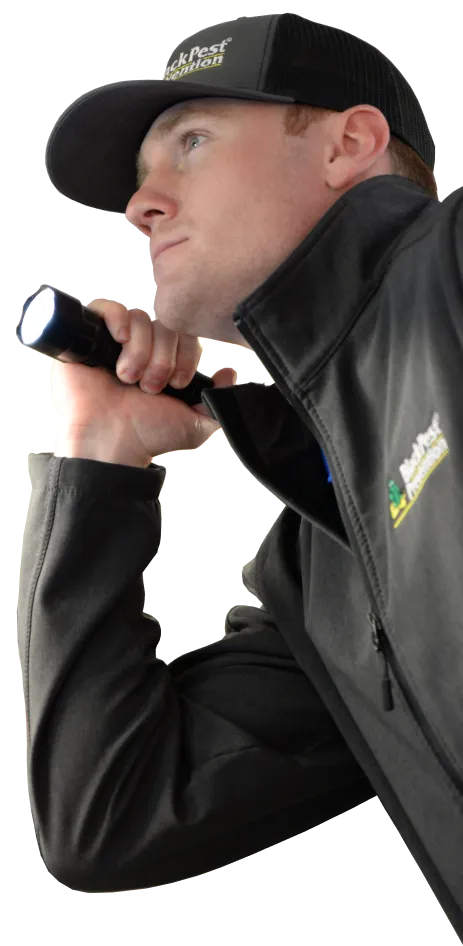 The staff was very friendly, professional and not pushy at all about the service. I would hire them in the future.
Brooke L.
I am a long time customer--always satisfied with the service. Last time however, there were still a few spiderwebs on the house-- I called and they sent someone out right away for a thorough redo. I am still a very satisfied customer. Great customer service from office to service staff.
Ruth Roper
Great! Everyone was considerate of my time and inconvenience. Also, every single person I spoke to or met was professional, courteous and friendly.
Cheryl B.
We've used Black Pest for the past 16yrs. Started with our first home and we've continued to use them for each home after moving twice. Always professional, easy to work with, their treatments are effective and in the few times we've needed additional treatments between scheduled visits, they've come out at no additional charge. Have recommended to many neighbors and friends who have same experience.
Kevin Reyes
I've used Black Pest for over 10 years and have never had a bad experience. They even respond when I call about seeing a bug or two in my house.
Sarah Noelke
Select Nearest location
CLOSE