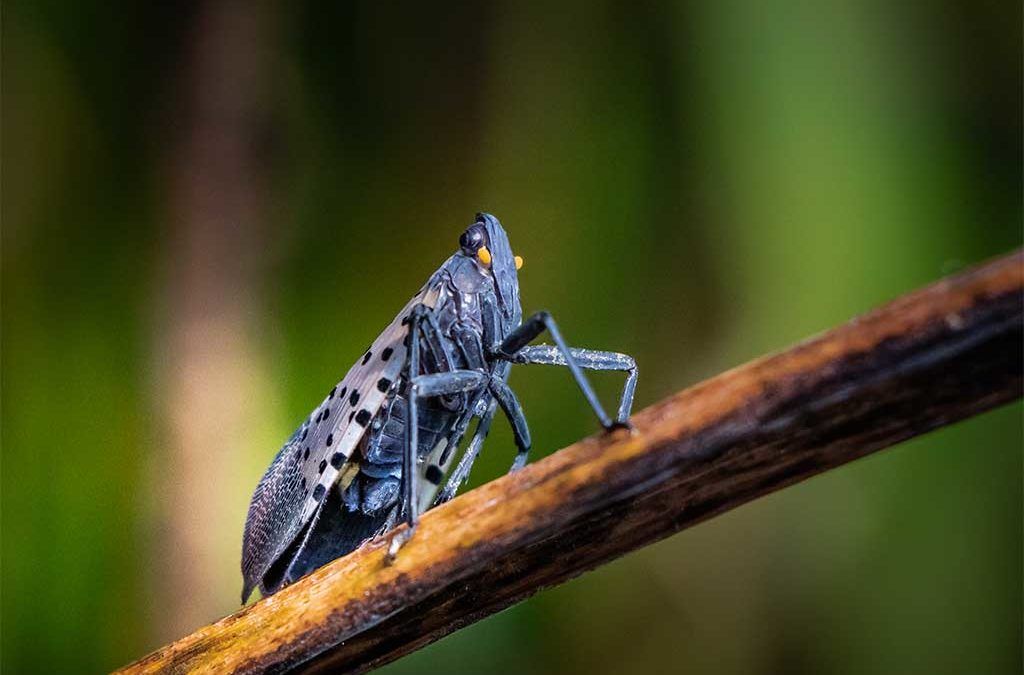 Look for for the Spotted Lantern Fly on your tree!
This holiday season might bring an unwanted guest into your home. According to The Charlotte Observer, the North Carolina Department of Agriculture has warned that Christmas trees purchased in our area this year might harbor an invasive species known as the Spotted Lantern Fly (Lycorma delicatula). This moth-like native to China was first imported into the United States around 2014.

While the Lantern Fly doesn't pose a direct threat to humans or animals, it can harm fruit trees, maples, oaks, willows and many other native plants frequently found in Carolina yards. So, when you're sipping your eggnog, you might check your tree for the characteristic spotted wing ofd the adult Fly or its egg masses that resemble dried, gray mud.
If you've spotted something suspicious, please give Black Pest a call. We'll be able to verify whether you've received this unwelcome present, and our technician will be happy to perform an inspection inside and out, and treat this and any other issues you may be having.
Services like these are included in our regular maintenance program that provides quarterly preventative treatments. If you have any problems in between regular service visits, please call us and — if needed — we will come back to your home at no extra charge to you!
You can also rest easy since our products are applied in a safe way for you and your family. We wish you and yours a heathy and happy holidays season!