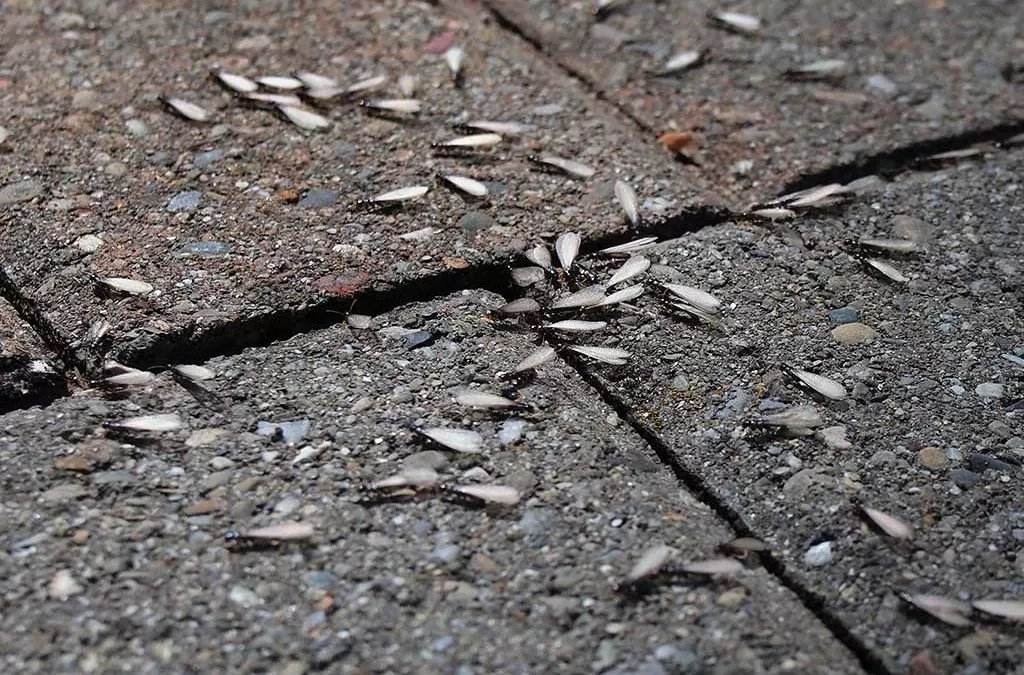 Whether homegrown or imported, termites can be one of the most serious threats to Carolina homeowners.
Termites are a unique pest problem, in that they can often do their worst damage before you realize you have an issue. The best way to protect your property is with a proactive pretreatment from Black Pest Protection, followed up by regular inspections. But, over time, environmental factors can make any structure vulnerable.
The native Eastern termite calls our area home. Like ants and bees, termites live and work together in large colonies. This means that they can do a lot of damage in a short period of time. The wet, warm weather of spring is prime "swarming" season in the Carolinas — that's the term for flying termites during their reproductive phase. Seeing them in the air — or telltale piles of the wings they shed — in the vicinity of your home or business is a good indicator that you may have a problem.
Some other possible signs of termites and their damaging activity are:
Mud tunnels or tubes on the surface of your yard or the foundation or other structure. As subterranean insects, termites establish their nest in a moist, protected location and use these structures to access wood, cardboard, paper and other cellulose material for food.
Holes in wooden objects, especially with wood dust or droppings beneath. A hollow sound when wood is knocked on is another indicator.
Side effects of wood damage such as disturbed or uneven paint, doors or windows that are hard to open, or floors that quickly develop squeaks can be signs of structural compromise.
Again, when it comes to termites, the best offense is a good defense. Black Pest can help with state-of-the-art preventive treatment and regular monitoring. Regardless, if you notice any of the above signs of termites, it's even more critical that you schedule an inspection with us as soon as possible to prevent any more damage!